Random Assortment of Images - 1
The year is coming to a close and it suddenly dawned upon me that I have been seriously negligent towards my blog. At the beginning of the 2017, I had taken up a resolution – More blog posts and more reading and writing. Sigh! Seldom has any resolution of mine made its way past January.
But I don't really have anything to post here. So much for writing.After going through my computer, I came across some of the images I have taken over the past month. I have this tendency of taking photos of whatever catches my eye. There isn't a single one of me though. I don't generally boast of my skills. I thought that I could do something with these. Photos have memories associated too.
A Necessary Escapade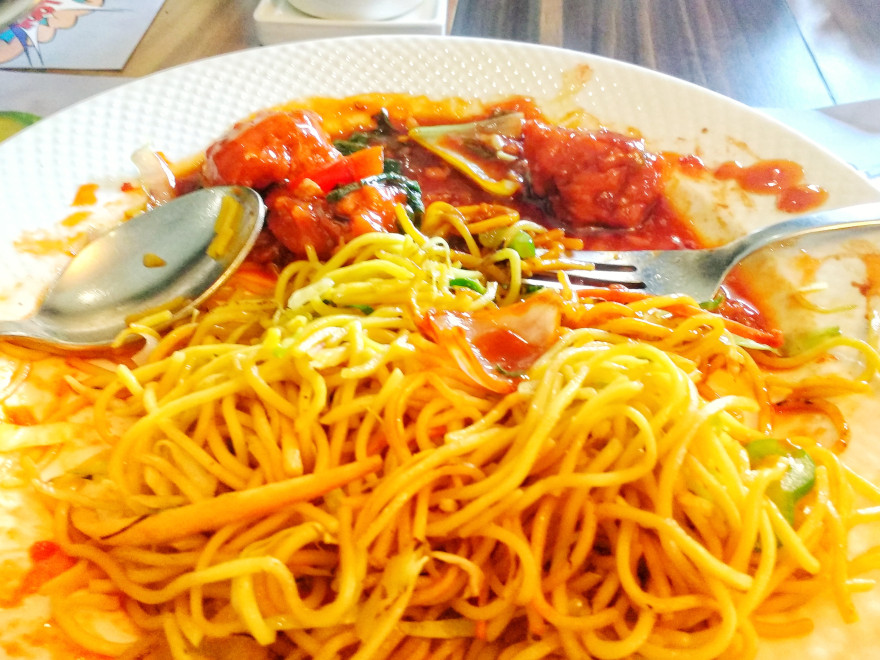 Taken on the 28th of November, 2017. A very, very hectic month was coming to an end. So many projects, vivas and submission took the toll on me. I have perhaps never worked so hard in my entire stay in College. On top of that I was broke. The month saw my wallet getting lighter over some books purchased clandestinely with cash to prevent it from reflecting in my bank account, over the numerous visits to COS and then catering to my new found love of white sauce pasta at Honey's. Survived the last week with only 50 rupees on me.
So, when these submissions got over and my appetite desired for some chicken to be consumed, I conspired with two of my fellows to make a pilgrimage to Yo China! Heard that they served amazingly tender chicken for hungry folks like us. And oh boy! We weren't not disappointed. Eh please excuse this farzi food photographer who took this photo after already savouring Tai Chi Chicken strips and was digging into his veg hakka noodles generously served with Chicken Manchurian.
Patiala to Delhi via Dhabas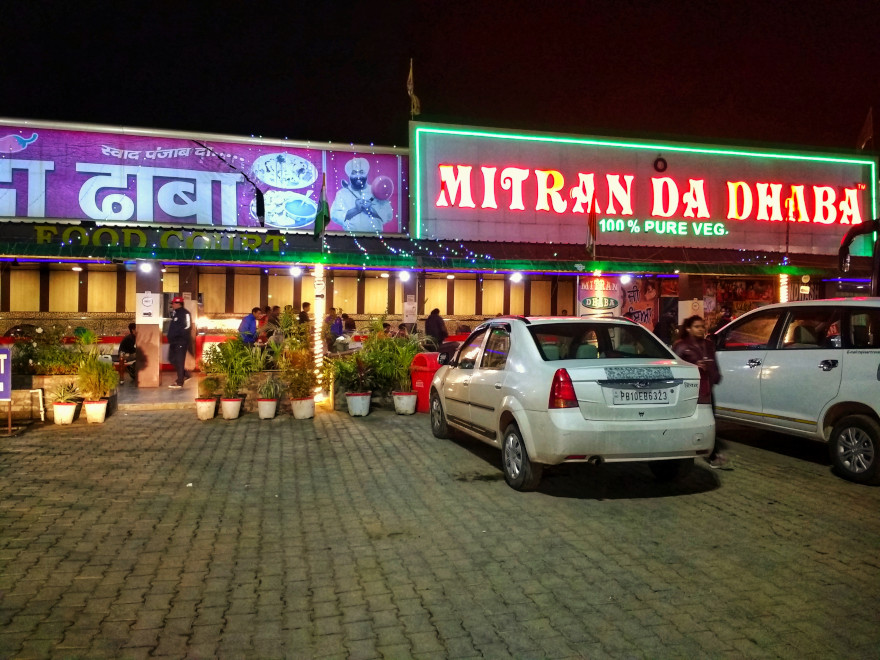 On the 16th of December, 2017 after going through a relatively brutal End Semester I was heading home. I never particularly had an inclination towards Thermodynamics or Fluid Mechanics in school. Simply indifferent. But after my exam, my feelings towards it changed to hate. Fucking hate it! I was just short of shedding tears over my paper. Same was the case with DC Machines and Transformers (its my subject after all!). Anyway on 16th, I was free. Sadness, happiness and all kinds of emotions in between were rushing within me. On one side was the dread of papers, on the other side was the happy prospect of train and home. The packing process was expedited to catch the bus at 4. Stuffed with a double maza chicken sandwich from Hot Express (it is expensive but fucking amazing), a chicken streak burger from Wrapchik and some chips and cold drink from G block, I was ready. Wanted to have another chicken something to make up for my complete vegetarian diet during the 15 days of exam forced sojourn.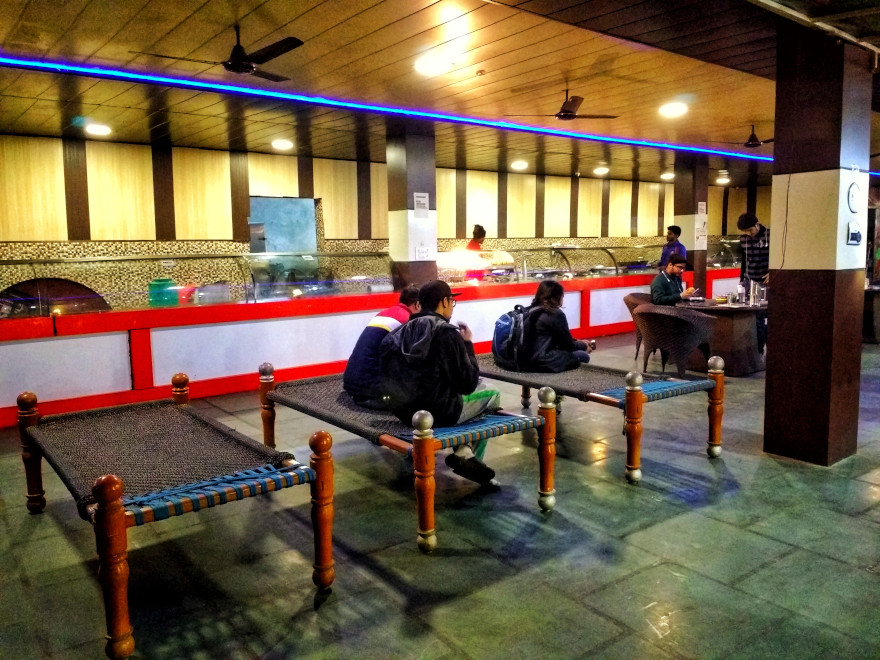 A standard Volvo journey of PEPSU belonging to the Patiala depot was supposed to take me to Delhi ISBT by 9. Sometime after 2 hours or so, the entourage stops at a dhaba. Do not mistake this for the run-of-the-mill dhaba which one sees in the movies. Two things to keep in mind for this situation – one this was Volvo and second this was 2017. A small, dhaba with an amazing façade. Fell absolutely in love with it and the colours! The clanking of utensils, the ever-present waiters, the sweet murmurs of the devoted customers diving into their plates and the forever alone writer of this piece taking away photos happily at the same time yearning for some companionship. Thankfully such thoughts didn't last long enough. The writer would have been in an awkward scenario then.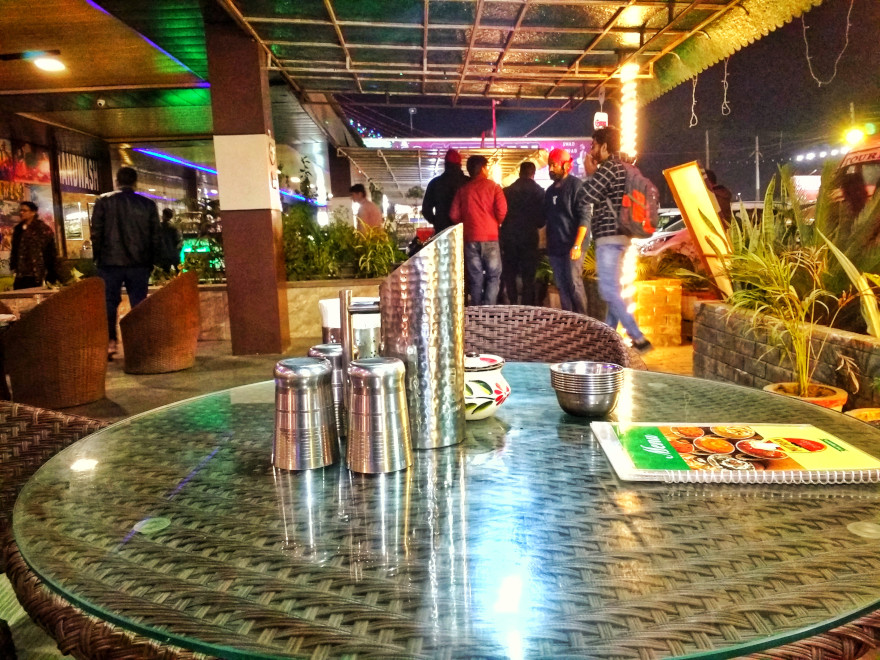 Mughalsarai Railway Station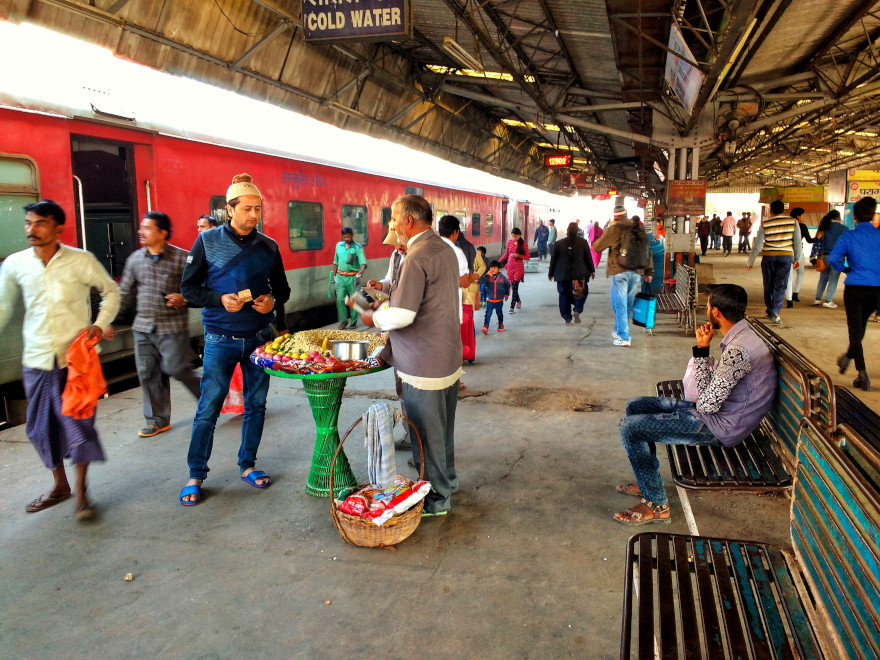 Clicked on the 17th of December, 2017. The day before in Delhi, I was almost on the verge of missing my 10:25 pm train from NDLS. The bus was late and there was traffic in Delhi. Oh! Sorry. The bus was late. The traffic scene never comes into my calculations. Neither Jamshedpur nor Patiala taught me about its importance. Now I don't know whether I should be happy or neutral about this. I would leave this to you – my non-existent readers, to judge. Cursed Delhi, cursed Uber, cursed my fate. Still no effect. Reached just 10 minutes before. Now how I ran with my backpack, my luggage and my food to reach my coach within 4 minutes still bewilders me.
This is an interesting part of my life (never happened earlier) – I got a F19~25 as my companion in Side Lower.
Okay let that sink in. In Indian Railways. A Female. Same age groups as yours.
I don't know why or how my stars were so benevolent towards me. When you get such a luck, you generally strike a conversation. At least initiate it and then go with the flow. But not me. No. Introverts can be amazing people but they are the worst conversation starters. Worst. Bad topics, weird expressions, et al. Outside I was happily engrossed in To Kill a Mockingbird, but inside I was perhaps thinking of ways to start but it never came. The book was read till page number 58. The train 2 hours late stopped at Mughalsarai Junction at 12. There is a thing about trains which I absolutely adore – the ability to see the world pass by through the windows and getting down at stations to take in its peculiarities and hear new dialects and language. Yes, trains being late throws schedule to a haywire but it has got a unique charm to it.
Like it? Subscribe